CERTIFIED SERVICES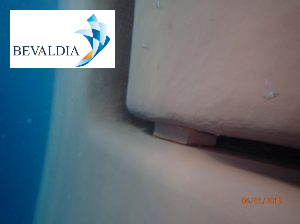 The company BEVALDIA (Manager of the branches PSOMAKARA & GAMSRO), undertakes the in-water survey (in-water  inspection) of ships, having latest technology equipment, which are handled by highly trained divers, certified by all the classification societies IACS: ABS, BV, DNV.GL, KR, LR, NKK, RINA, RS CLASS  and by the INSB. The main object of this union regards both the level of ship safety, categorizing them into classes and the conservation of clean seas, the risk of pollution from these vessels. The contribution of the international union in maritime security in general, but also in the regulation through collective technical support, control–compliance, as well as research and development is very important.
UNDERWATER INSPECTION
Classification societies at particular intervals inspect and certify to the relevant authorities, how the ship complies with the conditions of the license and that it can sail safely in accordance with all international conventions. In order to be able to inspect the ships underwater parts, avoiding dry-dock, the classification societies have developed the underwater inspection (in-water class survey, UWILD). The underwater inspection (in-water class survey, UWILD) is performed by certified divers where with the help of video cameras and surface monitor provide monitoring to the surface.
IN WATER INSPECTION
Throughout the course of services of the in-water survey (in-water inspection), photos are taken and videotaping is carried out, in order to assess the overall condition of the hull or of the area which was inspected.
LOW COSTS
The in-water survey (in-water inspection) of a ship does not require removal of the vessel from the water (dry docking). This means a quick inspection and management of any problems and a much lower total cost, since dry-docking is very expensive and the ship does not go off  "service".
CASE STUDIES
UNDISCLOSED, DETAR SARANDE

SILVER SAWSAN, COATZACOALCOS