HIGH QUALITY UNDERWATER WATERPROOF SERVICES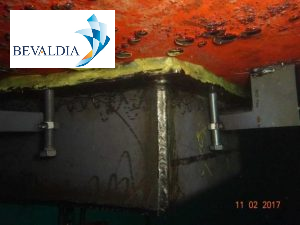 The underwater waterproofing provides immediate economic recovery of a permanent or temporary damage of the hull, which can be caused by collision or grounding. BEVALDIA (Manager of the branches PSOMAKARA & GAMSRO) has all the equipment, technical knowledge and experience to respond quickly and effectively in regular and emergency underwater waterproofing to ships worldwide 24/7.
UNDERWATER WATERPROOFING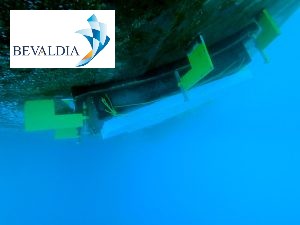 The underwater waterproofing to ships is used in cases of damage to the hull; such as cracks or holes caused by grounding or collision on a rocky area or other type of area. The main advantage is that the underwater waterproofing provides economic and immediate restoration of the damage (permanently or temporarily).
OUR PROCESS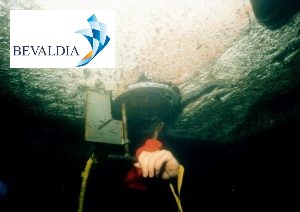 In order to carry out the underwater waterproofing, first of all, the technical department of the shipping company should inform the size and type of underwater waterproofing to make the preparation of materials to be used. Then all necessary work is carried out for the waterproofing of the ship. Upon completion of  the services a detailed report is delivered in printed form along with a CD / DVD or USB containing photos or video footage of the work which was performed on the ship.
TECHNIQUES
For the underwater waterproofing many different techniques are used depending on the needs that exist at the time and the type of the ship. Some of these techniques are:
Mounting screws with rubber patch.

Filling with underwater epoxy resin.

Underwater waterproofing (temporary) with wooden wedges and epoxy resin.

Underwater waterproofing (temporary) with watertight covering (fitting cofferdams).
CASE STUDIES